Back
'Thales 8' rowing team achieves first success!
May 09, 2022
Maybe you didn't know it yet, but Thales has a rowing team! It was formed this year, with the 100th anniversary, and has 14 team members, both men and women. The first silver trophy is already in the pocket, because Sunday May 1st the rowing team 'Thales 8' finished second with a race on the 'PEiL' in Delft!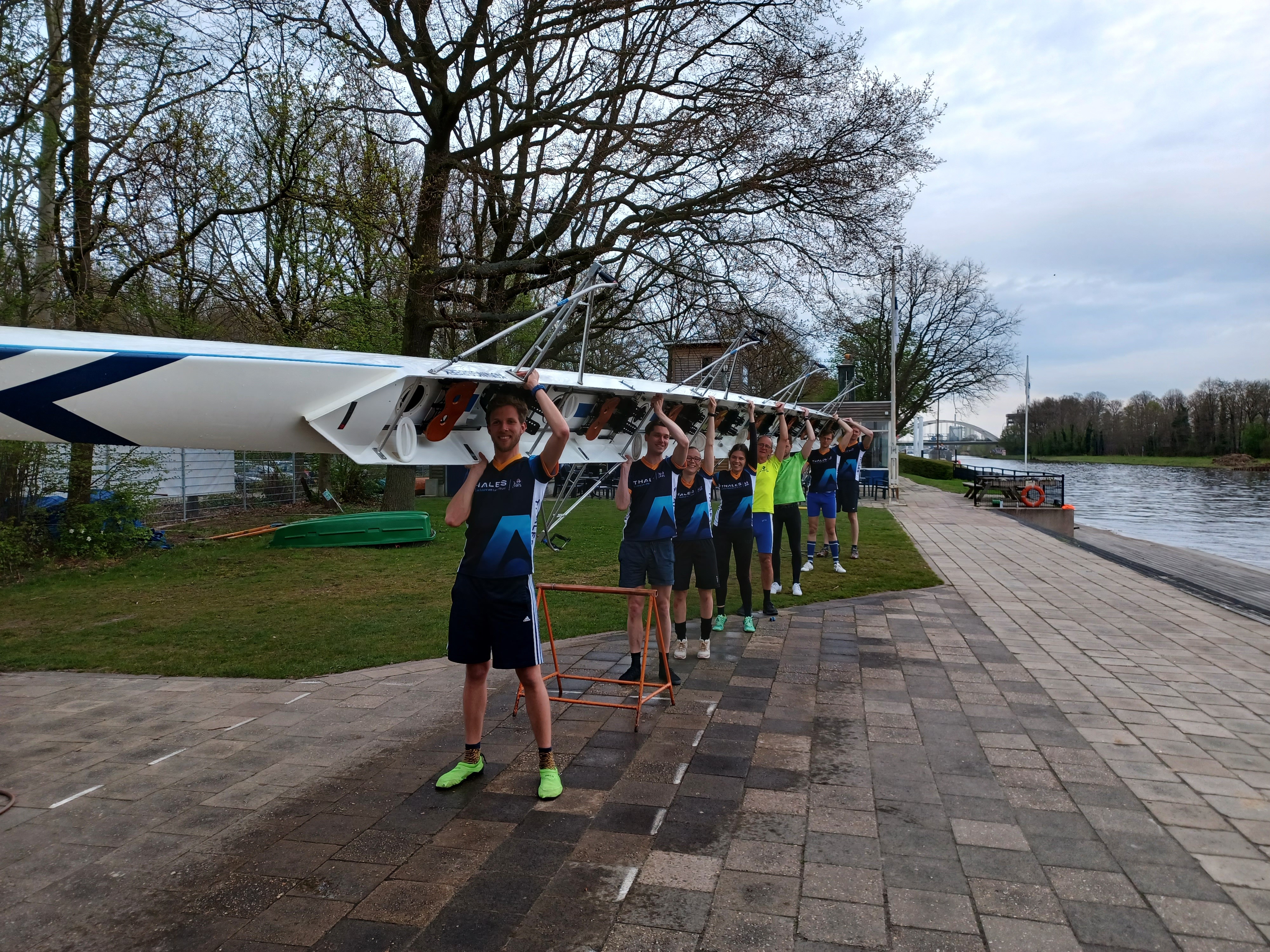 How nice is it to practice a sporting activity together while connecting and having fun with colleagues from different corners of the company?! The team, led by coaches Janny Nijhuis and Jan Willem Lokin from T.R.V. Tubantia (and for the extra support Henk-Willem Elshove), has been training twice a week since February in Hengelo at our opposite rowing neighbors by the canal, the 'Twentse Roeivereniging Tubantia'. It is an old tradition that is being revived. Thales (Signal) also had an '8+' on the water a long time ago. So fortunately we are now back on the water!
The number of races that Thales 8 will row is still unknown, but there is no doubt that they are fanatical. Hopefully they can start again at the Kennispark Regatta in Enschede on Friday afternoon the 8th of July. In any case, Sunday May 1st the rowing team with a boat of 8 already achieved its first success. Thales 8 covered 4.5 km in 17:48.0! A former heavy men's race team was 29 seconds faster, so the second place is a very strong achievement. More prizes are sure to be achieved in the near future. Off to gold!